Henry Jamison, Olivia Klugman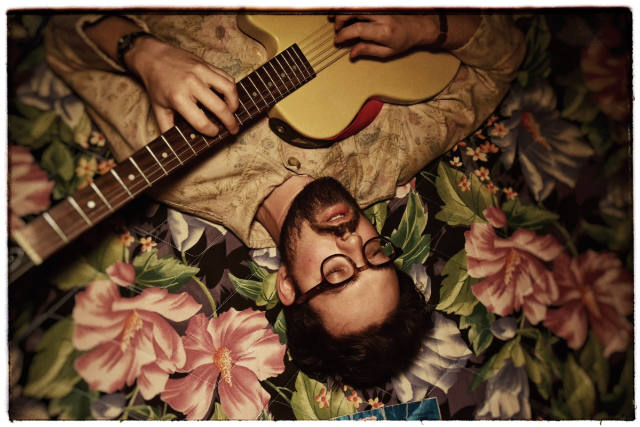 Henry Jamison

Henry Jamison's upcoming third LPThe Yearswas produced byDoug Schadt(Maggie Rogers, Claud) plus long-standing collaboratorsThomas Bartlett(Florence & The Machine, Sufjan Stevens) and Harris Paseltiner ofDarlingside. Featured vocalistMaisie Petersand composerNico Muhly(Adele, Bjork) round out the cast on what isJamison's most dynamic and diverse collection of songs to date.Since his 2017 debutThe Wilds, which was humbly produced with two friends at a sugarbush/apiary in his nativeVermont,Jamison has branched out to become one of the most interesting collaborators of his generation. His 2019follow upGloria Duplexexplored identity, class and masculinity over baroque textures and performances fromThomas Bartlett, Rob Moose(Phoebe Bridger, Bon Iver, Taylor Swift) andShazhad Ismaily(Damien Rice, NilsFrahm, Marketa Irglová).In 2020 Jamison releasedTourism, afive-song folk collection, featuringJOSEPH, EdDroste, Fenne Lily, Darlingside and Lady Lamb.Jamison's uncanny ability to weavefolk lyricism and instruments through a popular veneer has led to over 300Mstreams and widespread praise, especially from his peers.Adrianne Lenkerdescribes, "Songs that sing me throughmazes of my own sensuality and sadness and help me to feel less alone in the journey to understand myself."Raised by a classical composer father and an English professor mother, Jamison was drawn to music and lyrics fromhis earliest days andbegan recording his own homemade cassette tapes while he was still in elementary school.Going further back in Jamison's lineage, you'll find George Frederick Root, the most popular songwriter of the CivilWar era and the author of the iconic "Battle CryOf Freedom." Keep going even further to 14th Century England andyou'll find poet John Gower,a favorite of Chaucer and King Richard II.

Olivia Klugman

A key player in the new wave of contemporary folk singers, Olivia Klugman is an independent singer/songwriter with a rare vocal gift. Self-styled after genre icons like Joni Mitchell and Brandi Carlile, Olivia is known for their beautiful tone and vividly honest storytelling. Their sound is reminiscent of the Golden Age of American Folk Music with a uniquely modern lyrical sensibility.

Following their substantial online success, Oliviareleased a series of new singles in the Spring and Summer of 2021. These songs chronicle Olivia's struggle to make sense of a senseless world and reflects their experience with queer identity, ambivalence in romantic relationships, and the struggle to establish adulthood. Oliviareleased their latest single "Self Help" on February 4, 2022, a bittersweet tear-jerker about personal growth, and hopes to include it on a full-length LP to be released within the year.